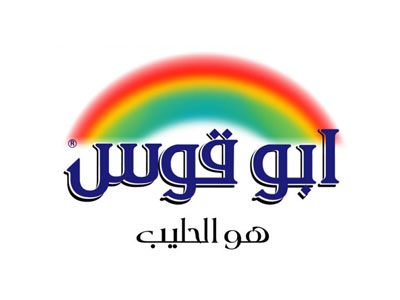 Rainbow is one of the widely popular brands of FrieslandCampina Middle East, the regional subsidiary of Netherlands-based dairy cooperative Royal FrieslandCampina. Tailored for the Middle East market, the Rainbow product range represents health and vitality and comprises long life dairy products and derivatives such as ready-to-drink milk, milk powder, evaporated milk, sweetened condensed milk and cream. Rainbow products contain up to 27 essential vitamins and minerals and are produced according to ISO standards.
In 1955, Rainbow was launched as one of the first multinational brands in the Arab region, offering a new range of packaged dairy products that were convenient, long-lasting, tasty and nutritious. Rainbow evaporated milk products were sold in the tin packaging format for easy storage and transportation over long distances across the remote Bedouin settlements.
Rainbow's biggest markets in the Middle East, today, include Saudi Arabia, UAE, Oman, Qatar, Kuwait and Bahrain. Rainbow Milk is produced at FrieslandCampina's plant in Jeddah, Saudi Arabia and exported across the Middle East. The plant started operation in 1975 as Jamjoom Foremost Dairy Ltd, producing long life milk, flavoured milk, yoghurt and fresh cream.
for more information: https://www.rainbowmilk.com/