Feel the power of a new engine
Want to give your car engine an extra boost?
Try out the all new Shell Helix Power, a motor oil specially designed for those who want their vehicle to deliver peak power and performance for longer.
Shell Helix Power delivers peak performance
Shell Helix Power is formulated with PurePlus Technology, a revolutionary process that delivers 99.5% pure base oil. Its special blend is designed to protect against engine wear and stress at extreme temperatures.
Reduced friction ensures availability of maximum engine power and quicker acceleration. Lesser engine wear means your engine stays like new – delivering peak performance for longer.
Motor oil specification:
Suitable for viscosities: 0W-40, 5W-40, 10W-40
API SN PLUS
ACEA A3/B3, A3/B4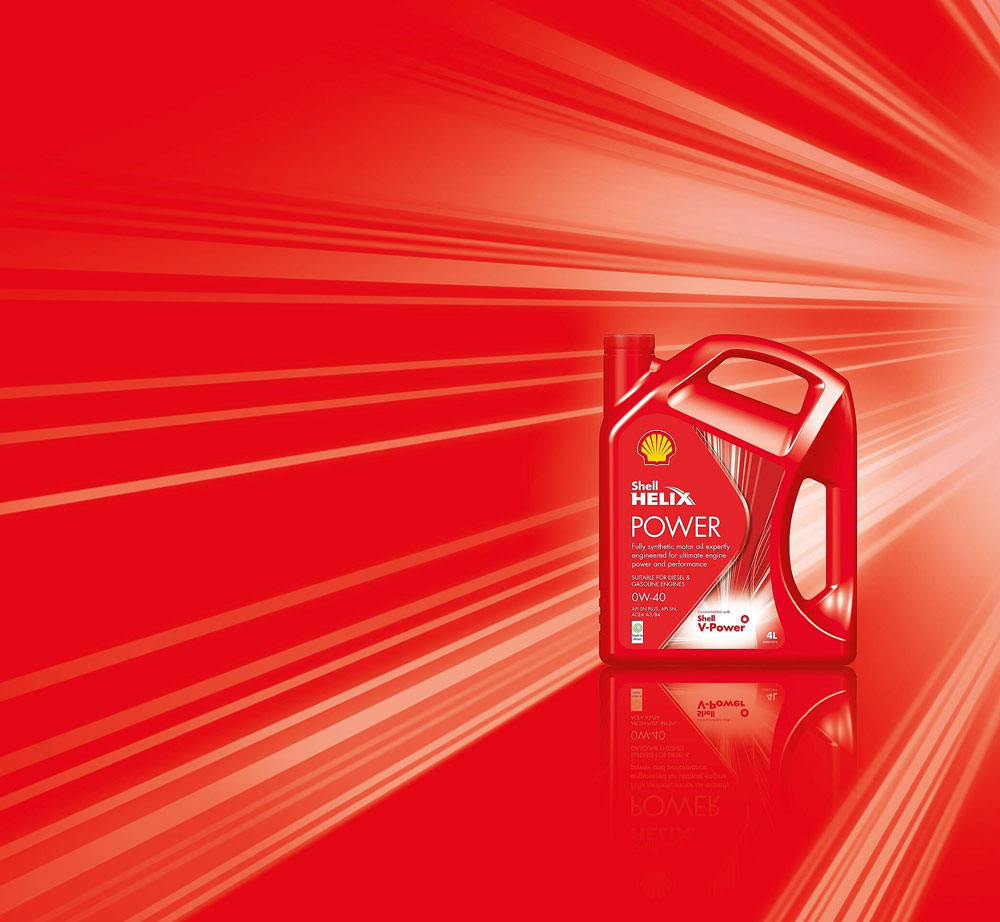 The choice of automotive leaders
Shell Helix Power is tested and preferred by Scuderia Ferrari, BMW M Motorsport and Hyundai Motorsport teams to deliver maximum engine power on the Formula One circuit.
Shell Helix technology is preferred by leading OEMs globally, and is suitable for a wide range of modern vehicles – particularly for high powered and performance models.

Stronger for longer lasting engine performance

Shell Helix technology is chosen by scuderia ferrari & bmw m motorsport

Leading oems choose Shell Helix technology